Closing the calendar year with a 32 per cent increase in settled sales, Harcourts Victoria awarded team members for their results at the group's 2016 annual awards night, held at Crown Palladium on 30 April.
The event, held exclusively for the Victorian Harcourts cohort, recognised the most driven, successful and professional real estate agents in the network.
Under the leadership of Harcourts Victoria CEO Sadhana Smiles, who is an active voice on the issue of gender parity in the workplace, the result highlights the coming together of men and women to support each other's success in business.
Julie Karl and Joan Eu, of Harcourts Judd White; Emilie Jordanou, of Harcourts Wantirna; and Michelle Chick of Harcourts Wyndham City were four out of the 10 Top Sales Consultants recognised at the annual event.
"Our growth in female real estate agents taking out our top sales consultant awards highlights the agency's dedication to an equal workplace," Ms Smiles said.
"These results are creating a ripple effect with an increase in equal representation and opportunity for both men and women in our business.
"This award ceremony celebrates a fantastic year for Harcourts and we are proud of all of the offices and the results achieved," she said.
Harcourts Victoria's network of 84 offices boasts more than 600 agents across the state.
[Related: Ballina welcomes fast-growing real estate franchise]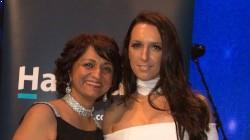 Written by

James Mitchell