In the past few weeks, Laing+Simmons has attracted three new offices to its franchise network, with new offices in NSW's Ryde, Seven Hills and Cronulla giving the agency more than 40 offices across the state.
Network-wide, 23 per cent of Laing+Simmons franchisees enjoy top market share in their key local suburb of operation, said managing director Leanne Pilkington, who believes the key to the group's success is a collaborative approach to managing its franchisees, with a focus on empowering them to create an asset for their future.
"We want to help people achieve their goals rather than to impose our goals on them," Ms Pilkington told Real Estate Business.
"For us, it's about understanding what it is that they want to achieve, what their drivers are, and then working with them on a plan that suits the individual business owners, not just using a one size fits all approach," she said.
The group provides ongoing support for its franchisees with a comprehensive app that includes all of the group's branding documents, style guides, market reports and training material.
"Everything that our franchisees and their teams need can be downloaded from the app. It's kind of like a complete knowledge centre," Ms Pilkington said.
"Business owners and team members alike know where everything is so it just means that everything is much easier to access and therefore gets much more use," she added.
The newly-developed Dexar Elite coaching program brings together the top business owners and salespeople across Laing+Simmons, Independent Property Group and Peter Blackshaw to learn from each other and to 'fast-track' their results.
Ms Pilkington explained that the program also helps to foster emerging talent.
"We want to put [newer agents] in the mix with the more established successful agents so that they can learn from them," she said.
According to Ms Pilkington, Laing+Simmons' NSW Projects division has also added "millions of dollars-worth of revenue to our business owners".
The division assists business owners and their teams in identifying potential development sites for selling off-the-plan apartments.
"We're helping franchisees grow their business," she said. "It's not just all about us handling all of the project work; it's helping them to grow property management businesses off the back of the apartment sales."
As part of its strategy for growth, Laing+Simmons has recently appointed a number of new staff to the head office team, including Jackie Jones, formerly of Devine and McGrath, as operations manager.
[Related: Office goes multi-channel to conquer eyeballs and letterboxes]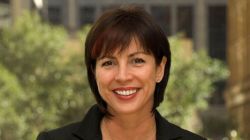 Written by

Francesca Krakue