In a statement released this week, the WA State Administrative Tribunal (SAT) announced that it has granted a supervision order in relation to Macro Realty Pty Ltd following an application by Consumer Protection.
"Macro Realty is suspended from carrying on its business and controlling the agency's bank accounts. The supervisor, Alan Ferris of BDO, will now take control of the agency's financial operations and begin the process of winding up the agency," the WA Department of Commerce said.
The action follows the company's failure to appoint a person in bona fide control of the agency as required by the Real Estate and Business Agents Act. The previous person in control of the agency resigned on 9 February 2016 and Macro Realty requested a three-month grace period to find a replacement.
The three-month grace period was granted by the acting commissioner for Consumer Protection, David Hillyard, on condition that the agency submitted its monthly reconciliation summary reports for their three trust accounts for February, March and April 2016.
"The agency's failure to adequately adhere to these conditions was cause for action to be taken to have a supervisor appointed in order to safeguard the money and property of consumers," Mr Hillyard said.
"It is extremely important that agents understand and fully comply with any condition placed on their licence, especially relating to three-month grace periods. The risk for doing otherwise, as in this instance, can be fatal to their business," he said.
"Immediate and decisive action will always be taken to safeguard the money and property of consumers where we believe, on reasonable grounds, that an agent is either unable or unwilling to fulfil their obligations under the Act."
The announcement comes after ASIC obtained a permanent injunction in March against several real estate groups associated with property spruiker Jamie McIntyre.
The regulator said in a statement that the Federal Court has permanently restrained the marketing and promotion of a proposed Pilbara property investment by Macro Realty Developments (Macro) and made declarations that Macro, Property Tuition (21st Century Property) and Education Holdings (21st Century Education) breached various provisions of the Corporations Act 2001 by promoting and marketing the investment proposal.
All the companies are associated with Jamie McIntyre.
The investment proposal was promoted using the tagline 'Do you know how to buy Australian property, no money down?'. The proposed investment involved investors becoming a director and shareholder of a company, acquiring properties from Macro through this company, and receiving a director's fee but agreeing that Macro would be the sole decision-maker for the company.
ASIC commenced proceedings in September 2015 against Macro, 21st Century Property and 21st Century Education in relation to the proposed investment and obtained interim injunctions stopping the proposal from continuing to be marketed.


[Related: Regulator obtains urgent injunction against property spruiker]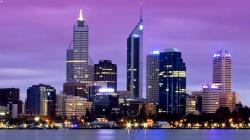 Written by

Staff Reporter