Dream Design Property (DDP) aims to turn the traditional property process "on its head" by replacing the commission-based selling model with a one-off fixed fee.
DDP founder Zaki Ameer said while property prices and affordability remain some of the nation's most controversial issues, this new model will save buyers and sellers thousands of dollars.
"Today's property market is expensive and confusing enough without trying to budget for the variable costs associated with buying an apartment or house," he said.
"Rather than sellers paying the circa 2.5 per cent real estate agent variable commission fee, which can often be tens of thousands of dollars, DDP has developed and implemented a model which sees buyers paying a one-off fixed fee."
Mr Ameer said this fee ensures that buyers are guided through the entire purchase process by DDP's experienced property professionals.
"It includes designing an initial investment strategy, finance pre-approval, sourcing the best properties, negotiating with vendor's agents, conveyancing, renovation assistance and property management, if required," he said.
"Importantly, any property that they sell to one of their clients from a developer, any commission from the developer goes directly back to the DDP client."
Mr Ameer said DDP property professionals also educate buyers on how to "leverage the bank's money to take advantage of capital growth".
"They help achieve this faster by passing their commission back to the buyers to assist with costs such as stamp duty and deposits. By giving back the marketing commission, which can be up to $55,000, buyers are making money along the way," he said.
"DDP's service has a positive impact from a seller's perspective too. DDP secures buyers for the vendors free of charge, removing the need to pay a 2.5 per cent selling agent commission."
Mr Ameer added that his firm offers a distinct key point of difference to other players in the real estate market.
"Unlike the rest of the industry, we are serving and protecting both buyers and sellers," he said.
"Dream Design Property offers a step-by-step process with incredibly high levels of service, at a fraction of the price."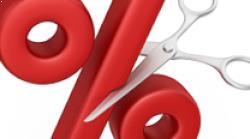 Written by

Emma Ryan