At 25, Jared Cooksley is the youngest Ray White franchise owner in New Zealand and in the top 2 per cent of salespeople internationally.
Speaking at the Australasian Real Estate Conference (AREC) on the Gold Coast last week, he emphasised that the key to his achievements is not "luck and chance", but creating an environment of success.
Mr Cooksley said that fundamental to building this environment is to keep marketing "super, super simple" and to "go small, but high impact".
"The difference with what we do is we look for a target market and just refine it," he explained.
For Easter this year, Mr Cooksley's agency ran colouring competitions for the students of a local primary school. The flyers required parents to provide their contact details, including their name, phone number and email.
"We got 250 responses from that," Mr Cooksley said.
For the Christmas period last year, the Ray White office hired a Santa for the first week of December and sent out marketing collateral inviting people to come along for a free photo.
"While the kids are getting a photo with Santa, we talk to the parents and say, 'Hey, we need your email address and contact details to send you the photo'.
"We took it a level further and asked: 'Would your kids like a letter from Santa?'. Kids' names, postal address."
Mr Cooksley said that these two strategies have helped his agency to build a database of over 500 people.
The agency also takes an innovative approach to prospecting.
When a new listing is added online, Mr Cooksley's agency sends out letters to the neighbours on that street asking if they would be interested to know what the property will sell for. They often say 'yes' and the agency calls them, lets them know the price and obtains their contact details to keep them up to date with what the agency is doing.
"Off the back of this: probably three or four listings," Mr Cooksley said.
"A lot of these ideas are nothing new," he emphasised.
"I've been to heaps of training and I've heard those ideas before; we just keep it really simple."
[Related: http://www.realestatebusiness.com.au/blog/10654-what-top-agents-do-and-how-you-can-emulate-them]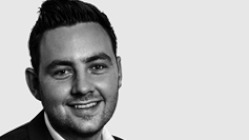 Written by

Francesca Krakue