Starr Partners CEO Douglas Driscoll told REB  that artificial intelligence is the "next big thing" in real estate and will assist agents in further profiling prospective clients, giving them "a leg up on the competition".
"If you look at the likes of Google and the various social media channels, it is mind-blowing what they know about us," Mr Driscoll said.
"It's become not just about knowing who we are, but profiling us so that all of a sudden they can start disseminating messages that are relevant to us and/or selling our information to third parties relevant to our individual interests and needs."
Mr Driscoll said rather than relying on traditional marketing, agents should look at artificial intelligence as a way to save time and to give consumers what they're really looking for, which will consequently generate more leads and higher retention rates.
"The traditional paradigm [in real estate agents] is built around, 'if we drop enough leaflets we're going to get a phone call' but you need to start thinking about other ways of doing things," he said.
"You might do 10,000 letterbox drops but then you're sitting there at your desk with your fingers crossed hoping for the phone to ring. Quite frankly, that's quite bland in many ways.
"For me, it's really about making sure it's less bland. The whole homogeneousness of it is where we fail. We think it's one-size-fits-all but it's got to be tailored, it's got to be personalised."
While Mr Driscoll acknowledged that using artificial intelligence may seem like an expensive strategy for agents to use, he said this approach leads to greater business efficiency and a higher level of consumer engagement.
"Yes, it might cost you more money but you've got to assess the return on investment," he said.
"Research demonstrates that personalisation could increase engagement levels by about 40 per cent.
"Agents are always said to be either begging or bragging and my view is we just need to make sure that we're adding purpose, value and relevance to what we do and where possible, making sure it's personalised."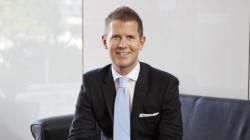 Written by

Emma Ryan