REB subscribers will receive a five-item newsletter each day for the full week, packed with exclusive in-depth features on some of the leading innovators in the industry.
As the pace of change continues to challenge agents, REB has you covered with the latest sales and marketing tips, innovation strategies and opinions from thought leaders to keep you ahead of the game.
"Following on from our previous focus weeks that have looked at technology, sales, strategy and profiles of the Top 100 Agents, we decided to provide readers with another full week of rich and timely content," Sterling Publishing managing editor of mortgages and real estate, James Mitchell, said.
"In addition to our morning newsletter, subscribers will receive an afternoon edition with brand new features, videos and blogs about different aspects of innovation," Mr Mitchell said.
"We've looked at core areas such as technological innovation, leadership, digital marketing, business structures and culture.
Over the last few months, the REB team has been busy researching the industry and interviewing key influencers to uncover the most cutting-edge ideas that will drive this industry forward.
"Keep an eye out for some major stories in REB this week," Mr Mitchell said.
Are you an REB subscriber? Click here to subscribe now and receive a week's worth of exclusive content for Innovation Week.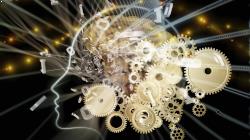 Written by

Staff Reporter