Paul Niederer has been appointed chief executive of Wealth Migrate's Australian agency.
Mr Niederer was previously CEO of the Australian Small Scale Offerings Board (ASSOB), the world's longest running capital raising and listing platform for unlisted companies.
As an internationally-recognised consultant, speaker and authority on equity-based crowdfunding, Mr Niederer has facilitated more than $75 million in funding transactions with more than 90 companies globally.
"Having had a long and warm relationship with Wealth Migrate and being a firm believer in its goal to help the world's 99 per cent invest like the world's top 1 per cent, I am very pleased to be formalising the relationship and coming on board in a more full-time capacity," Mr Niederer said.
"Equity crowdfunding promises to dramatically expand wealth creation opportunities for investors around the globe and Wealth Migrate is at the very forefront of this movement."
Mr Niederer will work closely with Wealth Migrate's international leadership team as well as Richard Dunn, acquisition manager for the company's Australian agency, to head up strategic partnerships locally and secure high-quality investment opportunities.
Hennie Bezuidenhoudt, co-founder and chairman of Wealth Migrate, said Australia is one of the most attractive real estate markets in the world and will be a key focus for the company's global investors.
"The addition of Paul in a more formal capacity to head up our operations in Australia will ensure we build on our success in the Asia-Pacific region and meet our goal of providing tomorrow's simple answer on how to make sophisticated investments in local and global real estate and create global wealth today," Mr Bezuidenhoudt said.
[Related: Gunning expands reach with new appointment]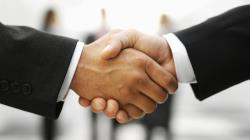 Written by

Jay Garcia