Board members decided to leave the official cash rate at the record low 1.75 per cent following a 25 basis point cut last month.
All of the 31 economists and commentators surveyed by comparison website finder.com.au predicted no change to the cash rate today. The majority of respondents cited a need to assess the impact the May rate cut would have on the economy as the reason the RBA would hold rates this month.
"RBA to take a wait-and-see approach after last month's cut with data remaining mixed," Domain chief economist Andrew Wilson said.
BIS Shrapnel's Richard Robinson said the May cut successfully engineered a fall in the Australian dollar, which the RBA desired.
"Although inflation is low, deflation is unlikely (oil prices have already risen sharply since January) and the economic growth is sufficient to prevent a marked increase in the unemployment rate. Better to leave some rate cuts for later, when they might need them," Mr Robinson said.
While all the experts surveyed predicted the cash rate to stay on hold this month, 68 per cent believe it will drop again this year.
Of the 21 experts who are predicting another cash rate cut in 2016, 45 per cent have tipped for it to occur in August, while 12 per cent reckon the cut will come in September, and 13 per cent expect the RBA to wait until November.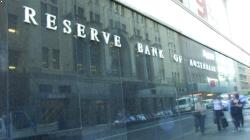 Written by

Staff Reporter