Now in its second year, the Coronis Real Estate Sales Event: FY17 was developed by Coronis sales director Craig Gillies and aims to inspire, engage and upskill its team of agents ahead of the 2016-17 financial year.
Among the coaches at this year's event were Tom Panos, Michael Sheargold, Chris Helder, Tanja Jones and Wayne Bennett, who each offered the team valuable insights on how to improve their day-to-day practices.
"We wanted to create a bespoke event that was personalised and allowed the team to engage one-on-one with some of Australia's best coaches, ask as many questions as they want, and ultimately walk away inspired and recharged," Mr Gillies said.
"[We] strongly believe in investing in our team and their continual development which is why we developed our own conference in addition to our monthly Innovation Series, regular forums and competitions.
"But it's also a great opportunity to pull the whole team together, away from the office, and have some fun. The nature of the real estate industry is non-stop, so it's important to take a step back, as a team, have some down time together and relax."
The Coronis Real Estate Sales Event: FY17 was held at the Gold Coast's Sea World Resort on 29 and 30 May 2016.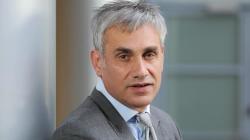 Written by

Emma Ryan