Ray White Woodville principal Peter Kiritsis has been crowned Top Overall Principal Auction Marketer at the SA Life Golden Gavel awards for the eighth time in 10 years.
The award is given to the principal who has sold the most homes at auction across South Australia.
Mr Kiritsis attributed his success to his 20 years of experience, specialising in auction property marketing.
"I have always adhered to the basic fundamentals of running an auction campaign," he said.
"That means no price guide is given and this helps my marketing, therefore reaching a broader audience, which in turn means more registered bidders on the day," he explained.
Mr Kiritsis also emphasised that his ongoing achievement was made possible by the support of his team and their in-depth understanding of the auction process.
The award-winning agent and his team have demonstrated the value of the auction process in reaching the right buyer, selling a range of properties under the hammer, from small residential apartments to large waterfront properties.
[Related: Ray White recognised on the world stage]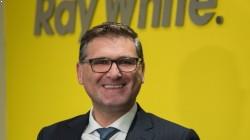 Written by

Francesca Krakue