McGrath Estate Agents last week sold at auction, for $33,805,000, 10 terrace homes from the original first group of government-owned Millers Point properties. 
According to McGrath Edgecliff sales agent Richard Shalhoub, the night's sales ranged from $1,815,000 to $5,725,000, with the properties going to a mix of owner occupiers and investors, the majority of which were local buyers.
McGrath was appointed by Property NSW in January as the exclusive agent to market the sale of up to 50 terrace properties at Millers Point by June 30.
So far the campaign has seen a 100 per cent success rate which, according to Mr Shalhoub, reflects the level of buyer interest and demand for the properties.
"We have now sold 41 homes, achieving over $120.6 million, with very few remaining in this tranche of terrace properties," he said.
"The continued buyer interest was reflected in last night's results. The strength of the prices achieved were above expectations and driven by competitive bidding as a handful of these rare properties remain."
The next four Millers Point terrace homes will go to market through McGrath next week, with a July 13 auction date confirmed.
[Related: McGrath wins 175 listings in state government deal]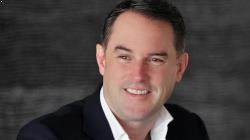 Written by

Francesca Krakue