Coming from the media, property, data, technology and not-for-profit sectors, the first judges to be announced are some of the most respected and experienced in their professions.
One of the first judges appointed, real estate expert and host of the LifeStyle Channel's Selling Houses Australia and News Corp columnist, Andrew Winter, said he is looking forward to reviewing the property industry's best examples of service and marketing excellence.
"To be an agent today and survive is a huge challenge. We have a constantly evolving marketing environment and whilst embracing the continual flow of the next 'must do', still I'm pleased to say the real winners are agents, remembering this is a totally people-driven industry where outstanding service and human referrals are still vital," Mr Winter said.
He also had a tip for those thinking of entering the AREAs: "What I'll be looking for are submissions that clearly tell a story – a beginning (what was the situation?); a middle (what did the person or business do?); and an end (what was the impact?). If you follow that format you'll be on the right track. Also, the more creative the submissions, the better! Entertain me and I'll be on your side."
REA Group CEO Tracey Fellows said the group is thrilled to have such a diverse mix of expert judges on board.
"We've created the AREAs to help recognise and celebrate people doing amazing things in property and media, so it's only fitting that we have the best experts involved as judges," Ms Fellows said.
"We're getting really excited as we get one step closer to the big night on 28 October in Melbourne where we can celebrate those who are evolving our industry," she said.
The first 12 judges of the inaugral AREAs are: 
• Andrew Winter, real estate expert and host of the LifeStyle Channel's Selling Houses Australia
• Chris Gray, CEO, Your Empire; leading investment property expert and media commentator
• Danni Addison, CEO, Urban Development Institute of Australia, Victoria
• David Spriggs, CEO, Infoxchange
• Dick Karlsson, Co-Founder and Chief Sales & Marketing Officer, Diakrit
• Dr Heather Holst, Deputy CEO, Launch Housing
• Greg Dickason, EGM Real Estate & Partnerships, CoreLogic RP Data
• Paul Fisher, CEO, UnLtd
• Greg Troughton, CEO, Real Estate Institute of South Australia
• Steven Persson, CEO, The Big Issue
• Tim Burrowes, Editor - Mumbrella
• Tim McKibbin, CEO, Real Estate Institute of NSW
[Related: REA Excellence Awards categories, date and location revealed]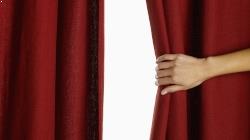 Written by

James Mitchell