Daniel Gannon, the South Australian executive director at the Property Council, said the extension and its statewide expansion would continue to stimulate the property and construction sector.
"Property is a vital part of our economy, and for every typical house that is built, it requires the use of 40 trades and sub-trades," he explained.
"If construction takes a hit, then jobs in South Australia will be lost.
"Budget stimulus measures like extending stamp duty concessions for off-the-plan apartments are strongly welcomed by developers, investors and particularly first home buyers."
Mr Gannon said The Property Council of Australia has fought long and hard for the extension of stamp duty concessions for off-the-plan apartments, but also to open them up along the urban growth corridors.
"While residential stamp duty abolition is the end-game, this announcement is a positive step in the right direction for developers and buyers," he said.
"After all, stamp duty on residential property transfers has increased by 537 per cent since 1995, which makes it harder for young people to get into the market and discourages older South Australians from downsizing."
According to the Property Council, the property sector is the largest single industry contributor to the South Australian economy, accounting for 10.8 per cent ($10.5 billion) of the state's economic activity, as well as paying 56.6 per cent of the state's taxes, local government rates, fees and charges.
Furthermore, the property industry is South Australia's largest private-sector employer, paying $4.4 billion in wages and salaries. One in six people draw their wage directly or indirectly from property throughout the state.
[Related: PEXA to launch in South Australia]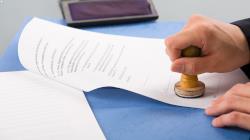 Written by

Staff Reporter