Century 21 said the new system took nearly a year to develop and creates qualified leads by incentivising Australians to register their interest in property transactions through the network.
Those who register at c21win.com.au and either request a free market appraisal, buy or sell property through the company, or use the group's property management services, go into a draw to win a $400,000 Sunshine Coast apartment.
"We realised some time ago that most of the large franchise groups were likely promoting a similar message around how their brand and marketing helps create indirect leads for offices and agents in the field," Century 21 Australasia chairman Charles Tarbey said.
"While this can certainly be the case, we started to ponder how fantastic it would be if we could change the game slightly by actually delivering our agents direct leads on a consistent basis, created and qualified by corporate office and without the need for any prospecting by a local agent," Mr Tarbey said.
"These leads could complement their own prospecting, and any indirect leads that may be generated out of goodwill towards the brand or its above-the-line marketing activities," he said.
When a lead is generated at c21win.com.au, the new system sends an automatic email with the lead details to the relevant Century 21 principal who can then assign it to sales staff or property managers. The system is entirely automated and head office and principals can track the progress of each lead.
Mr Tarbey said more leads often mean a more successful real estate business, while more buyer interest can mean better results for vendors and agents.
On the back of the system's initial success, Century 21 has decided to spend more than one million dollars in the coming year on campaigns focused on driving more tangible leads through the new system.
One third of the Century 21 Australia network has so far received leads, with over 90 per cent of those leads being assigned to sales teams or property managers for follow-up.
"Our offices are delighted when they receive a qualified lead from corporate office as we are delivering something tangible and valuable to their business – almost as if we are a new member of their sales team," Mr Tarbey said.
"The other great thing about the system and the campaigns that drive it is that we have the opportunity to reward our wonderful customers with the opportunity to win an apartment while also helping them weigh up their property options," he said.
"There is no obligation for a potential customer to register for the draw, they can still simply contact their local office for property advice, but so far the early success of the system suggests that people are interested in getting property advice with the added bonus of potentially winning a $400,000 apartment."
[Related: The secrets of digital lead generation]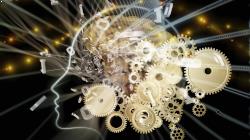 Written by

James Mitchell