Having recently attracted three new offices to its franchise network, and with 23 per cent of its franchisees enjoying top market share in their key local suburbs, Laing+Simmons' ongoing success has been bolstered by a commitment to developing innovative tools.
Virtual reality (VR) tours and Web Books are two such initiatives that saw the agency win 'Innovator of the Year' at the REB Awards, held at Sydney's The Star earlier this month.
According to managing director Leanne Pilkington, the agency's Web Books, a flexible tool for developing online documents that can be printed off or viewed on any device, have been met with "overwhelmingly positive feedback" from franchisees.
Ms Pilkington said the Web Books have introduced a level of consistency to the business' communications, and customers are impressed that they can access quality presentations with ease.
Project marketing director Jason Salter explained that in adapting VR technology for the group, he placed a particular emphasis on ensuring that it would be beneficial and accessible to customers.
"We rolled it out so that we had three headsets and phones set up in a display suite, so they're easy for customers to use, and we also developed an app obtainable on both Apple and Android phones," he said
Mr Salter added that customers who do not own headsets can still experience VR tours of a property by obtaining a 'Google cardboard', a downloadable flat pack that can be folded into a pair of VR glasses.
The team has included 'sight-loading' in the VR tour experience, with the glasses able to load a screen by detecting which menu item the customer is looking at.
"Particularly for people who may be handicapped and can't use their hands, they can sight load and experience it in the same way," he explained.
Mr Salter added that drone footage is integrated into the VR tour, offering customers the opportunity to view the surrounding area.
A groundswell of new clients approaching Laing+Simmons due to VR technology has not yet developed since within the real estate industry it often takes time to move away from the tried and tested ways in which property has been marketed in the past decade.
"We think that there will be a general increase in the amount of activity in the VR space now, moving forward, because technology is not going anywhere, it's here to stay," he said.
[Related: Laing+Simmons bolsters footprint and empowers agents]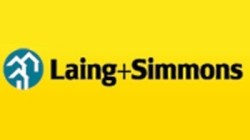 Written by

Francesca Krakue