realestate.com.au and National Australia Bank (NAB) have announced a five-year strategic partnership that will allow consumers to marry property search and property finance.
REA Group CEO, Tracey Fellows, said by partnering with NAB the group is building "a truly innovative solution" that will give consumers access to a suite of NAB home loans, a realestate.com.au branded white label product, as well as a panel of other lenders.
"We will be assisting home buyers throughout their entire property journey, whether it be buying, renting, investing or selling," she said.
"The digital experience we are creating in partnership with NAB will make realestate.com.au not only the best source of property insights, information and inspiration, but the place where people can achieve their property dreams more quickly and easily."
NAB COO Antony Cahill said the partnership will bring property search and home lending together in a way that's never been seen before in Australia, or even the world.
"We're combining our respective expertise to deliver more to Australian property buyers and create a game-changing experience," he said.
"NAB is always focused on developing ways to make the home ownership journey easier, simpler, and more convenient for customers, and this partnership with realestate.com.au supports this."
The new initiative will launch in 2017.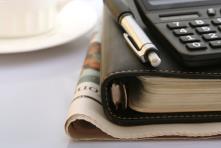 Written by

Staff Reporter