Consumer Affairs Victoria (CAV) alleges Fletcher and Parker in Balwyn and Hocking Stuart Doncaster were involved in marketing properties despite being aware the sellers would not, or were unlikely to, sell for the prices listed, ABC News reported.
Fletcher and Parker's alleged offences relate to 25 properties it marketed in 2015, while Hocking Stuart's alleged offences involve nine properties from 2014 to 2015.
Last year, Hocking Stuart on Bridge Road, Richmond, Victoria was fined $300,000 for underquoting.
CAV launched Taskforce Vesta in 2015 to investigate underquoting practices following a spike in the number of complaints made to the watchdog, the ABC reported.
Laws in NSW were recently reviewed after a loophole resulted in a failure to prosecute BresicWhitney for alleged underquoting.
The loophole has now been closed and amendments to the laws have come into effect.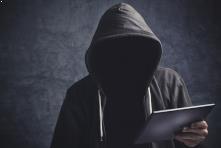 Written by

Hannah Blackiston