Stamp duty breaks for empty-nesters could be the solution second home buyers are after, according to Raine & Horne's executive chairman Angus Raine.
An initiative like this would not just ease housing affordability stresses, it would also loosen up the market and provide more listings in sought-after areas.
"The national housing debate focuses mostly on first home buyers, and with good reason given climbing real estate values combined with an ongoing shortage of new homes," Mr Raine said.
According to the latest CoreLogic Home Value Index, Sydney housing values increased by 15.5 per cent in 2016. This growth is causing stress on the second home buyer market, resulting in home owners staying in one place longer.
"Empty-nesters are hindering the second home buyer markets in our major capital cities because the stamp duty costs for them to buy a smaller property or a different location are too prohibitive," Mr Raine said.
He suggested state governments reconsider stamp duty tax breaks for those aged over 70 in a bid to ease the cost of downsizing.
"Stamp duty eats into the retirement nest eggs of many older Australians, especially those who have very little in the way of superannuation savings, because the majority of their working careers were completed prior to the introduction of compulsory superannuation in the early 1990s," Mr Raine said.
"Stamp duty-free real estate transactions for older Australians will help address some of the current supply constraints that are cramping the real estate plans of many upgraders."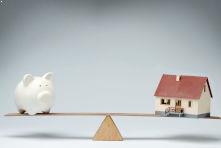 Written by

Hannah Blackiston