REA Group recruited Haresh Khoobchandani for the role of iProperty Group general manager in Malaysia and Singapore.
Mr Khoobchandani has more than 20 years of sales, marketing and leadership expertise, with extensive experience within the Asia-Pacific region.  
He was previously general manager, Microsoft business solutions for the Asia-Pacific, based in Singapore, and managing director of Microsoft Thailand where he led its transformation from a primarily on-premise software business to a mobile-first, cloud-first company.
Mr Khoobchandani has also held numerous leadership roles across Microsoft's Asian operations, including COO Microsoft Indonesia.
REA Group CEO, Tracey Fellows, said she is delighted with Mr Khoobchandani's appointment.
"He has an intimate knowledge of the market and a great track record of building and growing businesses in the region," Ms Fellows said.
His expertise in sales, marketing and tech will assist in accelerating the group's growth plans in Malaysia and Singapore, she added.
Meanwhile, Mr Khoobchandani said he is "thrilled" to be part of the next stage of iProperty's growth trajectory.
"In a market which is experiencing a rapid acceleration of new media amongst traditional media models, it's an exciting opportunity to work with iProperty's customers to demonstrate the value we can provide as a partner in the property cycle."
Mr Khoobchandani will begin his role on 12 January.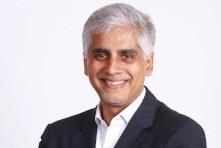 Written by

Tim Neary