The site offers advice and information about the wide range of careers a real estate qualification can deliver.
REIQ CEO Antonia Mercorella says people often reviewed their options at the start of the new year.
"A real estate career isn't limited to being a sales agent or a property manager," Ms Mercorella said.
"You can be an auctioneer, a buyer's agent, a business broker or an administrator, and you can also be your own boss if you choose to establish your own business."  
The website showcases real life experiences from leading real estate professionals and offers prospective students the chance to attend a free information session.
"Our free Introduction to Real Estate sessions are always very popular because they give those who are thinking about a career change an understanding of what real estate is really like – the good bits and the challenges," Ms Mercorella said.
The REIQ launched a marketing campaign, which began on Boxing Day, to promote the new website.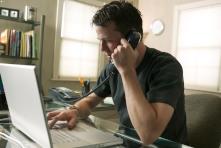 Written by

Staff Reporter