Following media coverage of ASIC's work in relation to similar breaches by another bank, Bankwest undertook an internal investigation into its offset accounts.
Bankwest identified issues in the linking of offset accounts with home loans for some customers who opened accounts between 2007 and June 2016. It reported the matter to ASIC as a significant breach of its licence obligations. 
"It is critical that licensees ensure that their systems work properly so that promises made to customers about their bank accounts are kept," ASIC deputy chairman Peter Kell said.
"When a problem is identified, licensees not only have an obligation to report the breach, but impacted customers must be returned to the position they would have been in, had the breach not occurred."
Bankwest has since updated its systems and processes, including the automatic linking of new offset accounts. The lender has contacted the customers it identified as being affected to explain the impact and arranged refunds.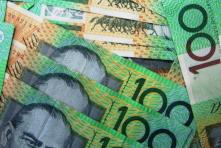 Written by

James Mitchell