Mr Judson says the key asset in company-owned section of the business is its sales agents.
"Given the quality of some of those people lost, [their departure] was always going to impact the company's earnings," he told REB.
"The immediate challenge is to replace them, either by acquiring new people external to the firm or by growing and developing our existing talent in the firm."
Mr Judson said McGrath has a track record of attracting and developing new talent, but it will take time to replace the talented employees who left.
The group has implemented a new initiative, known as McGrath Futures, to keep staff.
"McGrath Futures is a compelling offer to emerging and high-performing sales agents," Mr Judson said.
"It provides them with a high-performance commission split and also an opportunity to build wealth with McGrath."
McGrath reported its FY17 first-half results last week, which reflect the well-known challenges the company faced in its first year after listing.
Although it increased market share – of close to 4 per cent against the same period in FY15 – pro forma revenue was down 11 per cent to $67 million in the half. Pro forma EBITDA was down 37 per cent to $9.3 million and pro forma NPAT was down 72 per cent to $2.4 million.
However, statutory NPAT was up from $0.4 million to $2.7 million, and the company ended the period with $5.3 million in cash and no bank debt.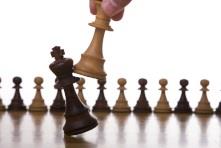 Written by

Tim Neary