RE/MAX has opened 19 offices across the ACT, Victoria, New South Wales and Queensland since the beginning of 2016. 

"It's exciting to see the network continue to grow across the country at such a rapid pace," franchise director Joel Davoren said.

The offices opened by the network are Caulfield in Victoria; Kingston in the ACT; Byron Bay, Parramatta, Minchinbury, Pyrmont and Lidcombe in New South Wales; and Mackay, Ipswich, Wamuran, Ningi, Crows Nest, Graceville, River Hills, Indooroopilly, Milton, Coopers Plains, Sunnybank Hills and Brisbane CBD in Queensland.

More offices are expected to be announced by the end of the month in Melbourne's thriving western suburbs.

"Growth in both agent count and office numbers is accelerating because real estate agents and business owners are looking for genuine freedom, flexibility and opportunity to build their business and increase profitability," Mr Davoren said.

Mr Davoren went on to say that franchisees were drawn to RE/MAX's global footprint. The company has more than 7,000 offices in more than 100 countries. 
"The agent-centric business model attracts top producers so business owners can build strong teams of quality agents who can run their own business should they wish," he said.
"With RE/MAX, you take control, build your own business asset and secure your future while having a global brand, the world's most productive, as your foundation." 

The announcement came shortly after Mr Davoren returned from the international RE/MAX R4 convention in Las Vegas, an annual event attended by more than 6,500 people around the world. This year, RE/MAX Australia and RE/MAX New Zealand were two of six regions nominated for the RE/MAX Global Region of the Year award.

"To be a finalist, for both Australia and New Zealand to be finalists, is in itself is a huge honour and recognition. It reflects a team's hard work," Mr Davoren said.
"2016 was a big year for all of us and 2017 will be even bigger. The Caribbean and Central America region won based on last year's activity, but it could well be us announced as winner in 2018."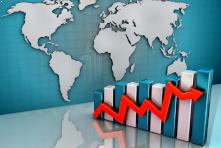 Written by

Hannah Blackiston