Raine & Horne Kingsford/Kensington is led by experienced eastern suburbs real estate professionals Sam Karatasas and Andrew Yong.
Raine & Horne executive chairman Angus Raine said the move follows the group's opening of offices in Lindfield, Hornsby and Turramurra on the north shore, and Riverwood in the south.
"Sam, who worked for one of our inner Sydney offices in the mid-1980s, currently holds a number of street sales records in Kensington and Kingsford," Mr Raine said.
"Andrew is a highly sought after real estate professional. His impressive range of languages – including English, Cantonese, Mandarin, Malay, Hakka and Indonesian – give him a profound understanding of different groups within the Kensington and Kingsford communities."
Mr Yong has worked in the property industry in Malaysia and Sydney for more than 20 years. His expertise lies in real estate valuation and sales.
Mr Karatasas said Raine & Horne is an established name with a great reputation in Sydney's eastern suburbs.
"I have been operating in the Kensington and Kingsford area for over 30 years, and joining Raine & Horne gave my existing vendors, landlords and buyers the peace of mind that they would be collaborating with a reliable brand," he said.
"My clients have been delighted with the move. Indeed, it's delivered improvements to my business."
Raine & Horne opened 28 offices in Australia in 2016, making it one of the country's fastest-growing real estate networks.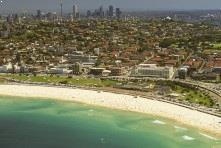 Written by

Tim Neary