The Consumer Price Index (CPI) increased by 0.8 per cent in the December quarter, while underlying inflation - the Reserve Bank's preferred measure of inflation - was up by 0.9 per cent in the quarter.
Housing Industry Association senior economist Shane Garrett said he expects the December figures will result in interest rates remaining at all-time lows for a considerable amount of time to come.
"There is no justification to depart from current settings while inflation is under control and while economic growth continues to be below trend," he said.
Whilst remaining well within the RBA's year-on-year target range, inflation for the December quarter was roughly double economists' expectations, said AMP chief economist Shane Oliver.
"The 15 per cent fall in the Australian dollar over the last year appears to be playing a role in driving prices higher, with tradeable inflation up 0.7 per cent in the quarter coming on top of a 1.2 per cent rise in the September quarter," he said.
The higher than expected rate of inflation substantially reduce the possibility of another rate cut from the RBA, according to Mr Oliver.
"However, while the increase in inflation will concern the RBA, it's not bad enough to bring on an imminent rate hike as the annual inflation rate of 2.7 per cent at the headline level or 2.6 per cent for underlying inflation is still in line with the RBA's inflation target," he added.
"We remain of the view that the RBA will continue to leave interest rates on hold at 2.5 per cent for an extended period, ahead of a modest rate hike later this year, around September/October.
"With economic growth still sub-par, with only early signs of improvement and the Australian dollar arguably still too strong, it's too early for the RBA to consider raising interest rates."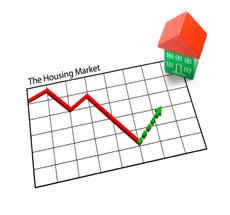 Written by

Staff Reporter