Prices in Australia's eight capitals grew by an average of 10.1 per cent during 2013/2014, according to new data from the Australian Bureau of Statistics.
Sydney led the way with 15.6 per cent growth, while Melbourne, the next best performer, came in under the national average with 9.3 per cent growth.
Brisbane grew by 6.8 per cent, Adelaide by 5.6 per cent and Hobart by 4.3 per cent.
The data also showed price growth of 3.6 per cent for Perth, 3.4 per cent for Darwin and 2.2 per cent for Canberra.
Capital city prices increased by an average of 1.8 per cent during April, May and June.
Sydney led the way with 3.1 per cent growth, followed by Brisbane with 1.8 per cent, Melbourne with 1.3 per cent and Adelaide with 1.0 per cent.
There were also quarterly gains of 0.8 per cent for Canberra, 0.7 per cent for Darwin and 0.3 per cent for Hobart.
Perth was the only state to go backwards, with prices falling 0.2 per cent during the quarter.
Housing Industry Association economist Diwa Hopkins said while it was too early to call it a trend, the signs are mounting that price growth is easing back to a more sustainable pace.
"Annual growth reached what looks to be a cyclical peak rate of 10.9 per cent in the March 2014 quarter," said Ms Hopkins.
"Steady and sustainable price growth reinforces confidence in the market and is a key ingredient to achieving healthy levels of new home building activity."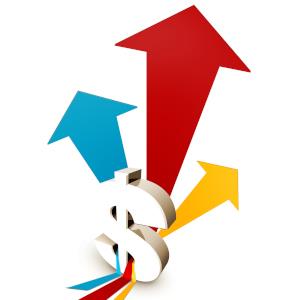 Written by

Nick Bendel