A new report from research group BIS Shrapnel has forecast median price growth of about six per cent per annum for 2014/2015 and 2015/2016.
The Inner Sydney Apartments report also forecast total price growth of about 21 per cent - or almost three per cent per annum - through to 2021.
High levels of off-the-plan sales are expected to continue over the next two years and reach a "historic peak" by 2017.
This will be driven by buoyant investor demand, low vacancy rates, the expectation of further price growth and low interest rates, according to the report.
BIS Shrapnel estimated that about 5,800 inner-Sydney apartments are currently under construction and that 11,500 new apartments are likely to be completed in the next three years.
The report warned that this increase in stock has the potential to cause an oversupply.
Senior manager Mr Angie Zigomanis said investor demand was likely to remain buoyant barring any negative news concerning the broader Sydney residential market.
"To some extent, the inner-Sydney apartment market is playing catch-up after almost a decade of weak demand for new apartments and limited price growth," he said.
"However, the current surge in off-the-plan demand is likely to see the market get ahead of itself again as pre-sold new apartment projects commence and progressively work their way through to completion."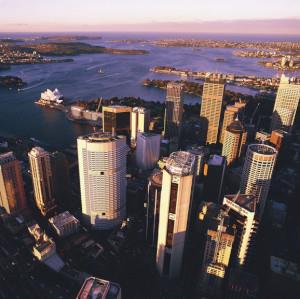 Written by

Staff Reporter