Forbes recently compiled a list of unusual homes with the help of Realtor.com, Trulia.com, Zillow.com and Homeaway.com.
One of the most distinctive homes available for rent right now is a seashell palace on Isla Mujeres in the Mexican state of Quintana Roo (photos below).
The home looks like a palace fit for King Triton - mermaid art and all. 
Another unique home for rent rests 50 feet above the jungle canopy in Costa Rica's Manuel Antonio National Park.
The bright red, 727 airplane has been turned into a two-bedroom, two-bath residence lined in smooth teak wood.
Certainly it could be the best overnight experience you'll ever have on an airplane.
This one-of-a-kind home rents for $250 per night.
Air travel not enough? There is also a spaceship-style abode available to rent.
According to the Wall Street Journal, Curtis King spent $250,000 building the 2,000 square-foot, concrete and steel home located in Tennessee for his son in 1973.
It traded hands a few times before selling at auction for $119,000 in 2008 to a local man named James Faris, who planned to rent it to weekend visitors.
The now updated home can be yours for $1,950 per month, according to the rental listing.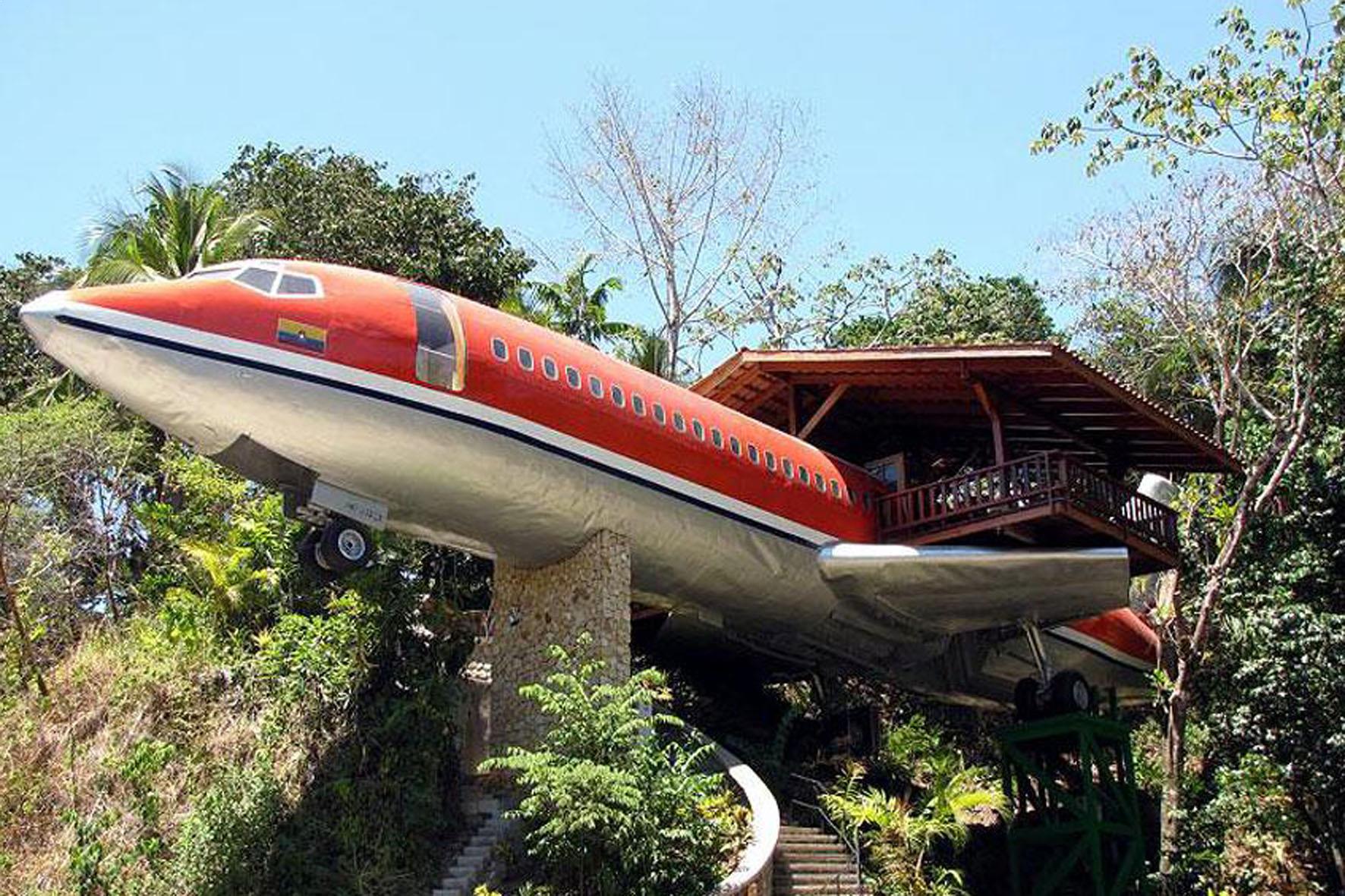 Airplane home source: Forbes via Homeaway.com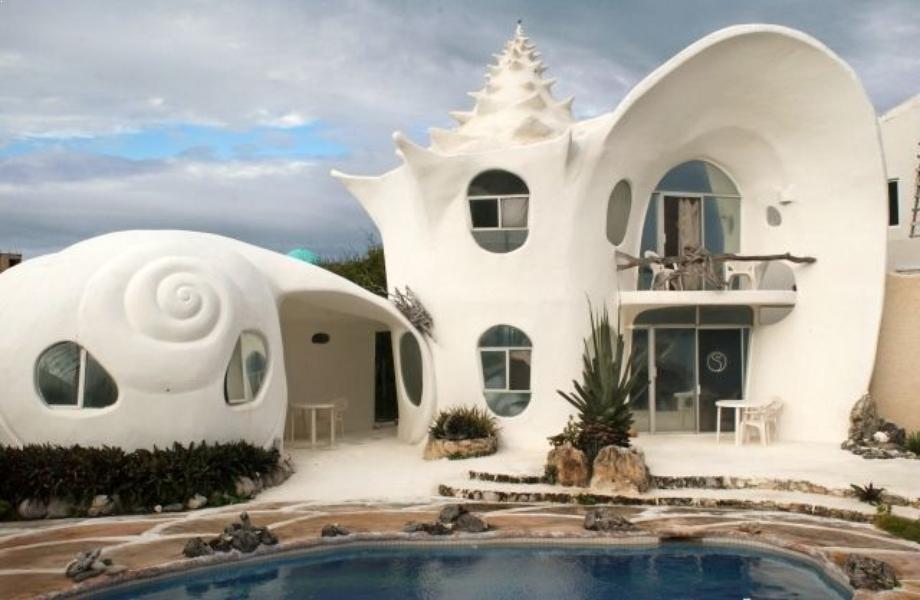 Seashell home source: Forbes via Homeaway.com 
Spaceship home source: Forbes via Homeaway.com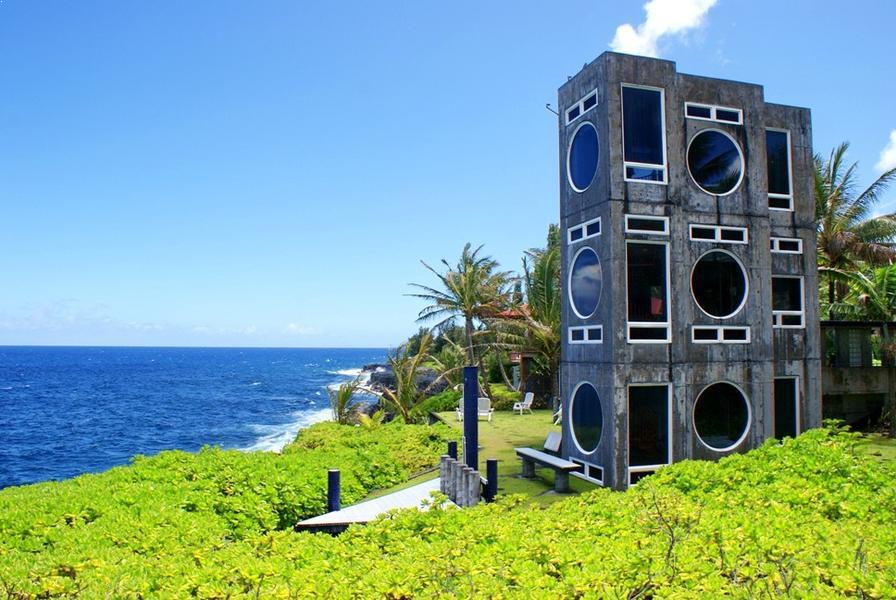 Boombox home source: Forbes via Homeaway.com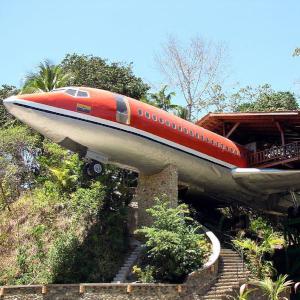 Written by

Staff Reporter