The retirement highway linking Melbourne and New South Wales to the south eastern parts of Queensland can expect a few more potholes over the next decade after being tipped as the "next big thing" by real estate heavyweight John McGrath.
Mr McGrath is tipping areas of south east Queensland to become the next hotspot for Aussies looking to purchase a home once memories of the global financial crisis are well and truly laid to rest.
The 2014 McGrath report, released this week, found baby boomers have cut short their retirement to make up for any financial losses taken during the GFC and they are now looking to south east Queensland to shore up retirement property.
"Confidence is growing and the herd mentality is kicking in," Mr McGrath said, adding a wide range of buyers are now active on the Gold Cost, mainly those who sat on the sideline watching the post-GFC action.
"The real mover in Australian real estate for the next three to five years will undoubtedly be south east Queensland, where I believe we can expect double the growth of Sydney values.
"There is a well-worn path from Sydney and Melbourne to south east Queensland but interstate migration is near record lows, mainly due to baby boomers remaining at work post-GFC and hence delaying their move north for their retirement in the sun."
Mr McGrath said he is already seeing young families from the southern states sell up for big prices and move to south east Queensland for the lifestyle, and end up taking jobs on par with "southern incomes".
Agents responsible for selling property in and around south east Queensland see two key demographics fighting for property in the area, but they are not competing with each other. Locals want to purchase houses and potential residents from Sydney and Melbourne want apartments.
Many houses are selling the day they list to locals as demand is beginning to outstrip supply, and apartments are sold to cashed-up Melbournites and Sydneysiders for use as an investment and holiday home.
Principal Kylie McGufficke at One Agency Real Estate by Kylie, based in Burleigh Heads, said it is commonplace for professionals who love the coast to fly up and stay in their own holiday home when it's not used as a holiday rental.
Ms McGufficke said in the near future such purchases in this burgeoning market will make life hard for retirees.
"While demand for housing has an overall mix of locals and interstate investors, it is the interstate investors who are looking for holiday apartments. A number of buyers that I have spoken to from Sydney and Melbourne are wanting to invest, and then fly up and holiday," Ms McGufficke said.
"People years ago were saying they just need to get a house on or near the beach, but nowadays it is all about what they get with the house, since purchasers are more savvy about what they put themselves into."
Sandra Sherratt from Gold Coast International Reality said she is seeing a transition away from the typical three-bedroom with lock-up garage due to baby boomers choosing to downsize. Ms Sherratt believes infrastructure spend relating to the Gold Coast hosting the 2018 Commonwealth Games is a key factor in the steady incline of demand around the area.
"It is better for everybody if we see a gradual improvement as opposed to a great boom," Ms Sherratt said.
"I think a lot of local demand could be due in part to the 2018 Commonwealth Games. I'm seeing a lot of cranes in the sky, light rail has just opened and much more development is going on, which does show a lot of confidence. There has also been a lot of urbanisation around Burleigh."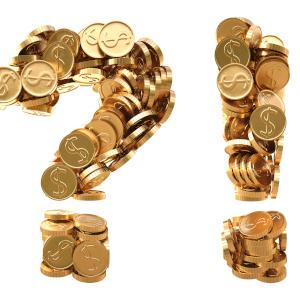 Written by

Michael Crawford