REIV chief executive officer Enzo Raimondo said properties in Croydon South and Croydon Hills were the fastest movers in the city's private sale market, with homes selling in less than three weeks. 

"Private sales are an important indicator of the strength of the Victorian property market," he said.
"While Melbourne is known as Australia's auction capital, a majority of property sales in both the city and across the state are private sales." 

Mr Raimondo said the leading private sale suburbs had shown an impressive sales record, given that Melbourne homes have, on average, spent 42 days on market this year. 

Croydon South, one of the most affordable suburbs in the outer east with a median house price of $476,000 topped the list of the 10 fastest selling suburbs, with a median of just 18 days. 

Mr Raimondo said about 66 per cent of all home sales to the end of August were private sales.
That was down from about 72 per cent this time last year, perhaps due to the increasing popularity of auctions in outer suburbs. 

He added that, while auction clearance rates measure the auction market's performance, days on the market measure how long it takes private sale properties to sell.
"Generally, a shorter time on the market reflects a stronger market," Mr Raimondo said.
The top Melbourne suburbs for private sales this year are:
| | | | |
| --- | --- | --- | --- |
| Suburbs | Aug-14 | Aug-13 | Annual Change |
| CROYDON SOUTH | 18 | 20 | -2 |
| CROYDON HILLS | 19 | 22 | -3 |
| KILSYTH SOUTH | 19 | 34 | -15 |
| RINGWOOD EAST | 19 | 22 | -3 |
| ALBION | 20 | 81 | -61 |
| KILSYTH | 20 | 32 | -12 |
| BAYSWATER NORTH | 21 | 23 | -2 |
| RINGWOOD NORTH | 21 | 29 | -8 |
| UPWEY | 21 | 21 | 0 |
Source: Real Estate Institute of Victoria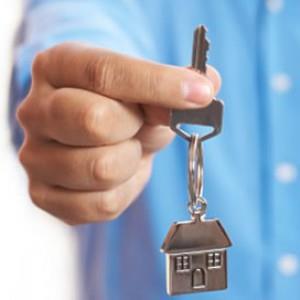 Written by

Staff Reporter