The purchase of Lawyers Weekly from Cirrus Media allows Sterling Publishing to advance its existing stable of industry-specific publications covering the real estate, financial services, investment and professional services.
Group publisher Alex Whitlock said the purchase is a major milestone and one the publishing house could not afford to miss.
"Lawyers Weekly is an institution in the Australian legal profession without peer, and we will work to further strengthen the suite through brand expansion and extension," Mr Whitlock said.
"It's a very established title with great potential for future growth and I'm looking forward to taking up the reins."
The Lawyers Weekly product suite includes an online news portal with daily digital newsletters, a jobs platform and social media outlet, events and a print title.
Cirrus Media publisher Martin Sinclair said the much-loved industry publication will both strengthen and compliment Sterling Publishing's existing portfolio.
"Lawyers Weekly is a much-loved industry publication," Mr Sinclair said.
"Justin Whealing has done a tremendous job as editor, and with his continued leadership I have no doubt the publication will continue to build on the impressive lead they have in the Australian legal market."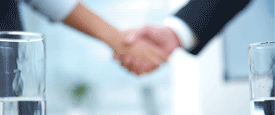 Written by

Staff Reporter