The new hires have also forced an internal reshuffle, with trade marketing manager Denise Walsh now reporting to chief operating officer Tony Blamey.
Melina Cruickshank has taken the role of group director, content and audiences, and John Hine the position of communications director. Both positions will report to Domain chief executive officer Antony Catalano.
Mr Catalano said the appointments are part of a change in the way the company attracts and engages audiences and real estate clients.
"The changes form a critical next step for the Domain Group in the way we communicate with clients, consumers and investors as we continue to grow the business, and they elevate the importance of trade marketing within the business," Mr Catalano said.
Domain chief operating officer Tony Blamey said they have recently had a win with the uptake of their agent participation model in Western Australia, stating they have already signed up over 200 agents under the current expression of interest and expect to have 300 by the end of next week.
Mr Blamey said through his experience launching the model in Victoria, agents gain a deeper understanding of their approach to digital marketing through such a program.  
"It's been a proven model in Victoria over the last two years. We've recently launched into South Australia and in October we will have around a quarter of all local agents involved, and we are confident of more," Mr Blamey said, adding Western Australia is potentially a bigger market than South Australia.
"I think agents see it as an opportunity to participate in their own digital business model and it enables us to work with locals as business partners and collaborate around product decisions, which is certainly one aspect of the appeal.
"Our experience in Victoria is that holding regular meetings with advisory groups that represent agents allows everyone to get a much deeper understanding of the digital marketing process."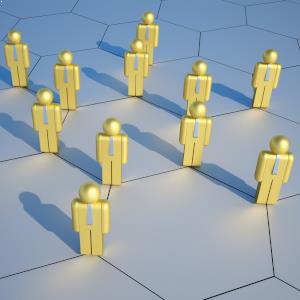 Written by

Staff Reporter