According to REIA News, REIA recently spoke before the Parliamentary Joint Committee on Corporations and Financial Services, which is considering proposals to lift the industry's professional, ethical and education standards.
REIA chief executive officer Amanda Lynch said REIA has been pro-actively working to address community and industry concerns about the "blurring of lines" between real estate agents and the provision of financial advice.
"This matter is a complex one and in many ways is an issue that stems from the training standards, both for financial service providers and real estate agents," she said in REIA News.
"What has concerned REIA greatly is media reports that some financial advisers are seeking fast-tracked courses that offer real estate licences.
"These courses do not require attendants to sit any exams, are completed solely online and have a very suspicious 100 per cent success rate," she added.
Ms Lynch said while these sorts of courses are in a minority, they are working closely with the Australian Skills Quality Authority (ASQA) to improve the integrity of registered training organisations (RTOs) offering real estate courses.
"With the end result that we would like to see those RTOs offering 'no course, no examination, 100 per cent success rates' de-registered," she said.
"REIA is obviously very concerned about the repercussions that stem from these sorts of courses, if for no other reason than that people who undertake them find it very hard to secure work within the sector because the courses are not at all regarded by established real estate agents."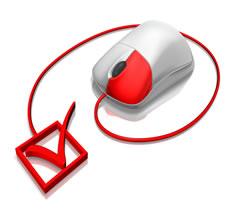 Written by

Elyse Perrau