More than 1,000 people attended the training sessions covering the new laws laid down in the Property Occupations Act 2014 and the regulatory changes that come into effect December 1.
Ms Mercorella said the roadshow provides the practical advice and training information real estate professionals need to adapt to the new laws.
"The sessions include a number of scenario-based exercises to allow participants the opportunity to apply the training in a real-world context," Ms Mercorella said. "There's also a focus on new appointment requirements and forms, giving agents the skills they need to protect their commissions.
"The Property Occupations Act marks an historic change for the Queensland real estate profession, and all practitioners need to be fully prepared when it comes into force on December 1".
Principal of Elders Ipswich/Fernvale, Andrew Kenman, is attending the next event and said anything that takes out bumps in the road for us to turn listings into sales is great to us.
Mr Kenman said he is looking forward to ironing out changes to the commission structure, which is deregulated, to an extent. The changes, he says, allow a seller to negotiate commission – something that is a challenge for the local industry to manage.
"Sellers will be able to negotiate up or down and there are always people trying to take market share by cutting the commission structure, but to remain service-focused as an estate agent, you have to follow a commission structure or grow it," Mr Kenman said.
"Selling around some price points takes an incredible amount of work, so we have to raise commissions just to cover the extra work and maintain a transparent commission structure on properties over, say, $300,000.
"There is nothing worse if you are an agent and not sure what your boss expects of you. As long as there are specific guidelines in place to help you negotiate, and as long as you know you are going to get the support of your agency, you should come out okay. But the whole process has to be managed."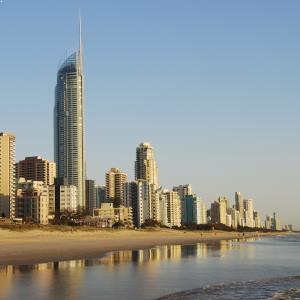 Written by

Michael Crawford