The latest biannual Housing Scorecard, released by the Housing Industry Association (HIA), reveals that WA has triumphed for the second year running in the home building stakes.
HIA economist Geordan Murray said WA took the top spot with a strong lead ahead of the NT and NSW.
"The ACT took a tumble down the league table, sliding from fourth to sixth," he said. "Lower levels of activity in the multi-unit segment drove the decline, although there were also emerging signs of weakness in the ACT's detached house building market."
Mr Murray said the recovery in Queensland continues to gather momentum, with analysis showing the improvement being driven by a boost in multi-unit home building.
"While Queensland still ranks as the second-weakest jurisdiction nationally, the margin to the states sitting mid-table has narrowed markedly," he said.
"Overall, the Scorecard shows that WA and NSW have caught up to Victoria in terms of historically high levels of new home building activity.
"However, activity in these states no longer appears to be rising," Mr Murray said. "At this point in time, future growth hinges on the capacity of the Queensland market to sustain the recovery."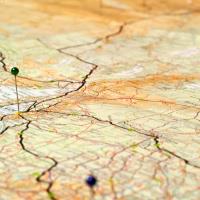 Written by

Staff Reporter