RE/MAX Western Australia managing director Geoff Baldwin said just a few poorly chosen words can put clients offside, "costing agents tens of thousands of dollars each year".
Mr Baldwin said many agents have a tendency to speak from the negative when discussing a property's condition, price or marketing, when positive language is much more effective.
He offered one example of agents telling vendors how a property's faults may reduce the sale price, instead of explaining how specific repairs may increase the price.
Another is when agents talk about vendors paying for marketing, instead of how marketing helps increase viewings and competition, he added.
"When discussing commissions, the majority of agents will allow prospective sellers to look at this common objection in isolation – even argue about it – while the savvy negotiator will guide them to look at the bigger picture of how much they will net at settlement, and how employing the right agent can help them maximise that result."
Mr Baldwin also warned agents that the more they talk, the greater the chance they will say something wrong.
"Plus, you can't learn anything while you are talking," he said. "So an agent's continual focus should be on calmly and respectfully encouraging the client to tell their story and lay out their expectations, only saying enough to keep them talking."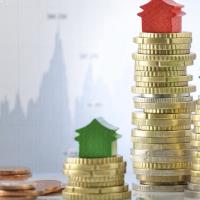 Written by

Nick Bendel