Deloitte's annual Australian Mortgage Report has made the case for increases in both supply and demand.
The report said Sydney and Melbourne should experience continued strong price growth this year because of an increase in investor demand, foreign student numbers and migrant numbers.
Low interest rates and easy access to credit will also encourage further mortgage borrowing, according to the report.
"Measures of mortgage stress remain well below their average over the last decade," it said. "This suggests that households can afford to borrow more, although there is vulnerability if interest rates increase."
However, Deloitte also said that there is a "big lift in housing supply coming through the pipeline", which will give property buyers more choice and restrain prices.
"This improvement in housing construction activity may extend into 2015 and beyond with state governments working to reduce supply side constraints."
As property prices rise, building a new home makes increasingly more sense than buying an established property, according to Deloitte.
"Combined with other favourable conditions – low interest rates, population growth, inducements for first home buyers and overseas investment, particularly from China – there are many factors driving higher levels of housing construction at present."
Deloitte said weak underlying income growth stemming from the soft labour market would also restrain further housing price gains.
"The very strong rises in house prices already recorded – particularly in Sydney and Melbourne – are also beginning to stretch valuations in terms of rental yields for investors, as well as affordability for first home buyers."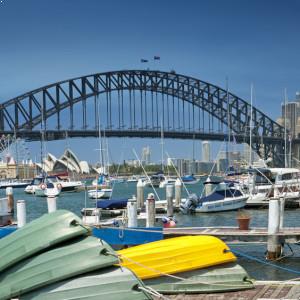 Written by

Nick Bendel