According to a finder.com.au survey of 42 economists and commentators, 32 expect the official cash rate to remain at a record low 2.25 per cent, while 10 expect rates to fall.
The survey also found that 31 of the respondents expect a cut by June and 40 expect a cut by September.
BIS Shrapnel senior economist Richard Robinson forecast that the Reserve Bank would wait one or two months to cut rates in order to boost confidence after the May federal Budget.
"They may also want to time the cut to get maximum downward pressure on the Australian dollar," he told finder.com.au.
Greater Building Society chief executive Scott Morgan said the Reserve Bank would hold off reducing rates today so it has more time to monitor the impact of the February rate cut.
"Given the weakness in the economy, resilient dollar and international central banks' moves, a cut is now likely, probably, in May," he said.
However, ANZ chief economist Warren Hogan forecast that a rate cut would occur today.
"We still haven't seen any evidence of a sustained pick-up in non-mining business investment and the Australian dollar has been a bit high in previous weeks," he said.
ME Bank's general manager of markets, John Caelli, also said the Reserve Bank would move today.
"Below-trend growth, relatively high unemployment and a desire to see the dollar lower mean that there is scope for the Reserve Bank to cut again," he said.
[Related: Bank modelling has RBA cutting rates to 1pc]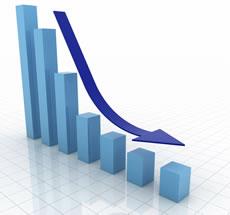 Written by

Nick Bendel