AMP Capital chief economist Shane Oliver said house prices will continue to grow in the short term, but the residential property outlook for the next five to 10 years is "messy".
"Housing is expensive on all metrics and offers very low rental yields compared to all other assets, except bank deposits and government bonds," Mr Oliver said.
He said shares and commercial property represent better value to investors.
Gross rental yields on housing are about 2.9 per cent, compared with 6.0 per cent for commercial property and 5.7 per cent for Australian shares with franking credits.
"This means the income flow an investment in housing generates is very low compared to shares and commercial property, so a housing investor is more dependent on capital growth to generate a decent return."
Over the long term, residential property adjusted for costs has provided a similar return for investors as Australian shares, Mr Oliver added.
"Since the 1920s housing has returned 11.1 per cent per annum, compared to 11.5 per cent from shares."
While low interest rates are expected to lift house prices in the short term, Mr Oliver said this is likely to be constrained by the weak economy and tougher regulatory scrutiny of bank lending.
"Over the next 12 months home price gains are likely to average about 5 per cent, maybe a bit stronger in Sydney and Melbourne, but remain negative in Perth and Darwin."
[Related: Stats reveal housing boom is more fiction than fact]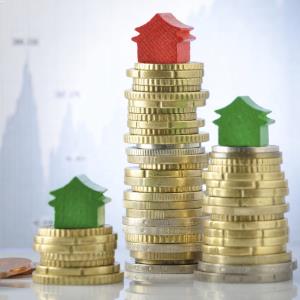 Written by

Staff Reporter