Domain announced yesterday it would work with agents to create a new industry-owned commercial real estate business, with agents to own up to 40 per cent of shares and Domain to hold the rest.
The new commercial business will be launched on July 1, about five years after the residential agent equity model made its debut.
According to Domain, it has since attracted more than 20 per cent of residential agents representing nearly 40 per cent of the total volume of annual property transactions.
Domain chief executive Antony Catalano announced on 31 March that the response to the residential agent equity model had exceeded the group's expectations.
"The respondents to date skew towards larger agencies that represent a disproportionate amount of property listings," Mr Catalano said.
He noted that the model is an example of Domain providing competition for arch rival REA Group.
"I have publicly stated before my concerns for the real estate industry if our main competitor is not challenged on its pricing," Mr Catalano said.
"Without competitive tension, it could eventually lead to a situation with a dominant provider at the heart of the property selling process, both charging agents for vendor leads and eating into agent commissions through the ever-increasing cost of advertising."
[Related: Domain brings agent equity model to two more states]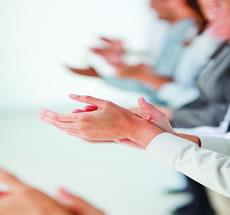 Written by

Nick Bendel