Geoff Baldwin, chairman of the Certified Practising Real Estate Agent group, said agents are increasingly using online forums as a place to make personal attacks rather than discuss and debate industry issues.
Mr Baldwin told Real Estate Business that the time had come to reflect on the damage this is doing to the industry.
"It affects the industry by creating unnecessary and unhealthy divisions, where instead these forums can and should be positive conduits between industry participants at all levels," he told said.
Mr Baldwin, who moderates one industry forum, said he has received an increasing number of complaints from members.
The situation has deteriorated so much over the past year that some agents have stopped participating in conversations for fear of being attacked, according to Mr Baldwin.
This is "not a healthy or constructive way" for professional people to interact, he said.
"In many cases we are seeing conversations reduced to a series of mindless 'memes' interjected by arrogant, patronising rants and thinly veiled insinuations about other contributors, which all reflects pretty badly on an industry that would like to be seen as professional and progressive."
Mr Baldwin said agents who want to make personal attacks should first reflect on whether they would be prepared to say the same thing to their victim's face.
"Another gauge is, would we be proud for members of the public to see how we interact?"
Mr Baldwin said all forums participants, including him, had posted comments they later regretted, but that some agents were going out of their way to repeatedly cause offence.
"I feel that, for some, it gives them a feeling of empowerment and feeds their ego.
"Of course, there is plenty of scope for humour and even for robust, challenging conversation, but we need to take a long look at the obvious demise of courtesy, respect and the increase in personal attacks that have poisoned our valuable online real estate forums in recent times."
[LinkedIn: What do you love about the real estate industry?]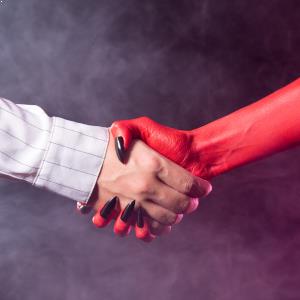 Written by

Nick Bendel