Seventeen of the agents who made this year's Top 100 Agents ranking said their biggest challenge was trying to maintain their commissions in the face of undercutting by rivals.
Bekdon Richards Estate Agents director Paul Richards, who placed 30th, said his most successful fee negotiations are the negotiations he manages to avoid.
That, in turn, means building relationships with as many people as possible before they decide to list their properties, Mr Richards told Real Estate Business.
"If you meet someone for the first time and you're pitching against five agents, they're going to pick the person with the lowest fee," he said.
"But if you've been able to establish a relationship with a potential vendor you've met at an open-for-inspection, and you've spent two or three months flicking them properties whether they're yours or another agent's, when you go to negotiate the fee it doesn't get negotiated because they can see the value-add you're putting in."
Mr Richards said a similar logic tends to apply to referral business, which is why agents should do everything they can to build up that side of their practice.
Century 21 chairman Charles Tarbey said agents who want to differentiate themselves at a listings presentation should shift the conversation from fees to value.
Mr Tarbey told Real Estate Business agents should explain that fees represent a relatively small outlay and that the real issue is maximising the selling price.
"Differentiating yourself means looking at all the different ways you can expose the seller's property so they can attract the best possible price in the shortest possible time," he said.
Mr Tarbey said agents should emphasise the professionalism of their open homes, the amount of data they collect and how they use this information to generate sales.
[Related: James Tostevin reveals how to hold firm on commissions]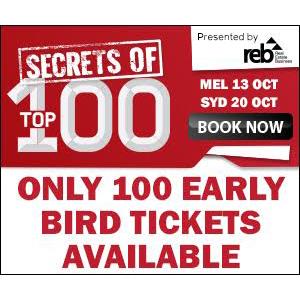 Written by

Nick Bendel