The Noble Park-Keysborough franchise, which services its area out of two Melbourne offices, set a Barry Plant record by selling 71 properties in March.
Director Tim Stickley said the franchise's 23 sales staff average 40 sales a month and are on track to sell about 480 properties this year.
Mr Stickley told Real Estate Business that one reason for the franchise's success is a strong performance culture, which includes agents sharing work with colleagues.
"Instead of cooperation, we focus strongly on collaboration," he said, which means "everyone working aggressively together" rather than half-heartedly.
"Putting your client ahead of yourself means another salesperson may have a buyer that will create a better offer," he said.
"Our priorities are customer first and providing the best chance for the best result, which is enabling everyone to introduce their buyers on a competitive basis."
Mr Stickley said the franchise's agents realise that sharing will ultimately win them more listings than they lose, because management makes sure that what goes around, comes around.
"We're always giving people listing opportunities, so they're being looked after. If they're being looked after, you get what you give."
The franchise pays close attention to its recruitment and regards attitude as the most important quality, according to Mr Stickley.
"We don't want team members who are just in it for themselves – they don't last in our business.
"I might have somebody come in and tell me that they're a brilliant performer, but when you question them on their teamwork you realise they're going to be disruptive in the business and we would rather say no to that person."
Noble Park-Keysborough's previous best monthly sales results were 56 in November 2013 and 54 in September 2009.
Meanwhile, the Barry Plant group also had a strong March, with 16 of its 80 offices enjoying record months.
The group sold 174 more properties in March 2015 than in March 2014 and only eight fewer than the record March, which occurred in 2010.
The average sale price for the month was $21,000 higher than the previous year.
[Related: Barry Plant business makes Top 50 Sales Offices list]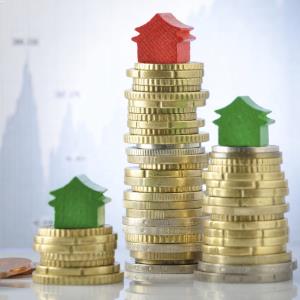 Written by

Nick Bendel