Online platform VentureCrowd has signed a memorandum of understanding with Mirvac Group to trial crowdfunding, which allows investors to build a portfolio without having to purchase entire properties.
This investment method also gives investors greater control over their portfolio compared with traditional real estate investment trusts, according to VentureCrowd.
Eligible investors are now able to buy shares in two Mirvac apartments in Sydney as part of a trial.
VentureCrowd chief executive Jeremy Colless said legislative changes are expected to occur this year to allow crowdfunding investment opportunities to be extended to retail investors.
John Carfi, chief executive of residential development at Mirvac, said the trial will help the property group better understand the ins and outs of crowdfunding.
"VentureCrowd already has the expertise and experience in delivering successful crowdfunding platforms," Mr Carfi said.
This is the third major real estate fintech announcement to have occurred in the past month.
"Fractional property investment" platform DomaCom recently signed a partnership with crowd-investing site Estate Baron, while BrickX is now selling property shares over the internet from as little as $66.
[Related: Online auctions have arrived – but not everyone's sold]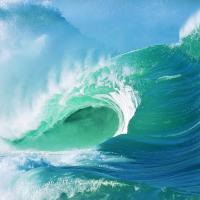 Written by

Staff Reporter