Kim Williams told Real Estate Business' recent REinnovate technology summit that automation is driving "disintermediation" in all industries, including real estate and finance.
"We're going to see it happen increasingly, where a provider and a buyer will disintermediate all of the processes in between, because the technology enables it to be so," Mr Williams said.
Incumbency counts for little in the digital era, he said: "New paradigms in all things are becoming commonplace. Nothing and no one is safe."
However, agents can actually use technology to fight back against the threat of disintermediation, according to Ian Perkins, director of property network Rundl.
Mr Perkins said agents have one clear advantage over machines in that they can offer more tailored, flexible services.
Technology can allow agents to maintain that advantage because it can help them initiate and sustain more relationships than ever before, he said.
"Agents fulfil a very important need in the market and if they continue to fulfil that need but do so with new technology, then the market won't be disrupted."
Homely co-chief executive Jason Spencer said he held no fears that technology would remove the need for a human middleman.
Mr Spencer told Real Estate Business agents provide so many intangibles that they are very difficult to disintermediate at scale.
"They have spent years cultivating relationships with buyers, they help vendors position unique homes in the best possible light, and most importantly they are generally better negotiators than vendors," he said.
"I don't believe you can compare the disintermediation we saw with the travel industry applying to real estate. There is a lot more at stake with your home."
Mr Spencer also said it would be self-defeating for real estate portals to aim for disintermediation because agents are their primary source of revenue.
"Overseas, we are starting to see some sites trying to cut out agents but it will be almost impossible to scale or break the consumer habits that buyers and sellers have built up over a very long period of time.
"It might work on distressed or low-end properties, but that's not enough to see true disruption."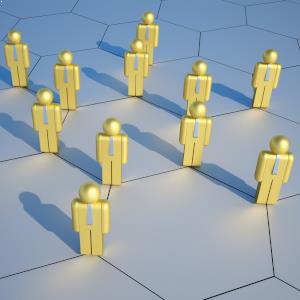 Written by

Nick Bendel