Real Estate Institute of NSW president Malcolm Gunning said the New South Wales Government must make serious reforms if it wants to stop nurses, teachers, fire fighters and police leaving Sydney.
Mr Gunning pointed to Domain Group's latest statistics, which suggest Sydney's median house price would reach $1 million later this year if the city's astronomical growth rates continue.
"Given the average person in NSW had yearly earnings of $77,600 in the last quarter of 2014 – even in a two-income family, who can afford a house in Sydney?
"It is time for the NSW Government to provide a solution in the form of the removal of property taxes. It is also important to free up our planning system to help with supply issues that are acting to drive prices up."
Mr Gunning said research found that 78 per cent of Sydneysiders aged from 18 to 29 want to buy a property as soon as possible, compared with 72 per cent of all Australians.
The same study found that 92 per cent of younger Sydneysiders felt that prices make home ownership unachievable for their generation, according to Mr Gunning.
"The government must act now to ensure these young Australians can achieve their dreams of home ownership," he said.
[Related: Sydney house price growth nears 17pc]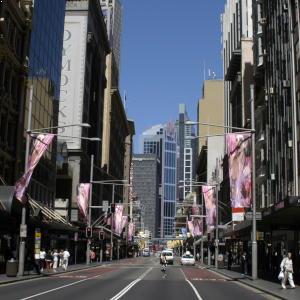 Written by

Staff Reporter