Sydney posted a clearance rate of 84.4 per cent last weekend, according to APM PriceFinder.
That was lower than the record 89.2 cent rate recorded the week before, but well up on the 69.3 per cent rate from the year before.
The number of property sales fell 0.5 per cent from a year ago, although the median price for house sales rose 29.5 per cent to $1.3 million and the median price for unit sales rose 13.1 per cent to $758,000.
Melbourne's clearance rate climbed from 70.0 per cent to 80.2 per cent, while total sales fell 4.9 per cent to 547.
The median house price increased 9.0 per cent to $870,000 and the median unit price increased 5.2 per cent to $551,000.
Adelaide's clearance jumped from 55.6 per cent to 78.9 per cent. Sales numbers remained flat at 30, with house prices up 11.8 per cent to $615,000.
Brisbane's clearance rate grew from 45.6 per cent to 45.9 per cent. Sales fell 9.7 per cent to 28, while house prices increased 29.3 per cent to $775,000.
[Related: Sharp Sydney decline could be on the cards]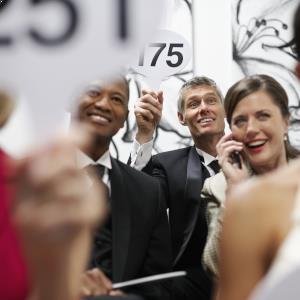 Written by

Tom Sullivan