Console's sales and property management system, GatewayLive, is now fully integrated with REI Forms Live.
Console, which is Onthehouse Group's real estate software arm, will release this new version of GatewayLive in stages over coming weeks due to the size of its client base.
This is part of a growing number of systems that have linked with REI Forms Live, an online agreements and forms product that is provided by six different real estate institutes.
Real Estate Institute of NSW chief executive Tim McKibbin said the Console partnership is another step forward for REI Forms Live.
"The integration is a real time-saver for our members and Console's customers, who can now access REI Forms Live directly in GatewayLive and pre-fill agreements and forms with information such as the owner, property and tenant details," he said.
Mr McKibbin said REI Forms Live continues to build its functionality not only with CRMs, but also by allowing agents to automatically seek insurance quotes via CGU's landlord insurance policy, Realtyprotect.
"In the future we will see the release of REI Inspect Live, an inspection report app that allows you to conduct inspection reports on your smartphone or tablet and synchronise them with REI Forms Live with the push of a button.
"REI Inspect Live is currently in beta test mode in NSW with approximately 50 users. It will be fully released in the third quarter of 2015."
[Related: New Console product for agents launched]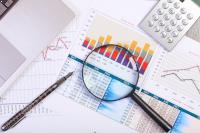 Written by

Staff Reporter