Melbourne firm Professionals Ryder Real Estate won the professional services category at the annual Melton Business Excellence Awards.
Managing director Jayson Ryder said the office prides itself on using high-quality technology and hardware to improve its customer service.
"Upgrades to our systems are ongoing and we spend in excess of $30,000 per year maintaining this edge," he told Real Estate Business.
Mr Ryder said that agents use iPads on sales appraisals, while rental staff use iPads on condition and vacate reports.
This allows staff to email property information and photos to landlords and keep them well advised on the condition of the property, he added.
The office has recently created portals that allow tenants and landlords to access their rental information, according to Mr Ryder.
Mr Ryder said Professionals Ryder Real Estate has also invested heavily in a shop front it acquired in January 2014.
"The building was completely renovated with a modern design, eye-catching signage and state-of-the-art technology, with the largest window display area of any estate agent in Melton to showcase properties.
"The power utilised in the day-to-day running of the office is from our own solar panel system. This provides enough power to run the whole building."
[Related: Professionals appoints first-ever national CEO]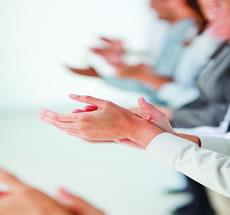 Written by

Nick Bendel